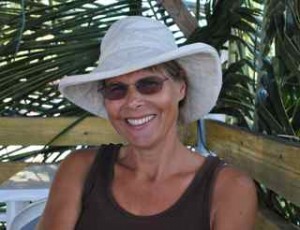 This blog has become about getting involved in an informed way. To that end, dialogue is helpful. Please add your comments to any or all posts and let me know what you think. I value your contributions even if it is just to tell me a bit about yourself and/or why you stopped by.
Feel free to follow me on twitter as well @bgilgoff.
I look forward to hearing from you.
Thanks.
___________________________________________
As of June 2011, I am a retired teacher dedicated to my family and a number of personal interests including supporting activists for change. I currently serves on the executive as the web adminstrator for PAGE BC, the Peace and Global Educators of British Columbia Provincial Specialists Association of the British Columbia Teachers' Federation. I am a passionate advocate for social justice.
I was an Inservice Faculty Associate for Field Programs at Simon Fraser University when this blog was first published in 2008. My work there focused on Teaching and Learning with Technology and Teaching and Learning from a Global Perspective.
In June of 2009 I left SFU in order to travel extensively in Europe, Mexico and Central America with my husband Robert and our youngest daughter Hannah.  The goal was to experience a different side of life, see a bit of various education systems, improve in Spanish and learn about living life gracefully in another culture.   Although looking back it sometimes seems that during the 10 months away I really only mastered sleeping in late and  not even thinking about dinner until after 9 pm at night, I did at least manage to keep up  a daily blog journal, and hopefully improve my writing.
In September 2010 I was excited to return to the classroom and be able to draw on the wealth of experience that traveling provided. My position at Queen Mary Elementary in Vancouver teaching in the Vancouver School Board's Multi-Age Cluster Class Program fit well with her passion for teaching with technology in a more systemic, global style. During the year some of the grade 6/7 students were involved in a variety of class blogs and other action projects, including spearheading a school leadership team.  I have had over 15 years of previous experience in gifted education with the Vancouver School Board, working in MACC Programs, and Challenge Center Programs, as well as a position as the Coordinator for the VSB's University Transition Program at the University of British Columbia, Canada's only rapid acceleration program.